- Anurag Pathak/ 22.6.2017
Despite passing of more than two and a half months, no further action has been taken to prosecute the Army Major Leetul Gogoi, accused of tying a 26 years old weaver, Farooq Ahmed Dar, to the bonnet of his armored vehicle as it led a convoy in Indian administered Kashmir on April 9.

Instead, Indian army has recently awarded Gogoi, with Army Chief's commendation, allegedly "for his far sustained efforts in counter-insurgency operations in Kashmir".

The 'Commendation' has obviously come as a shock as Gogoi remained under investigation for his role in what can't be termed anything but the dastardly act.

Gogoi, is the commander of 53 Rashtriya Rifles, carved out from various units of the army to conduct counter-insurgency operations in Kashmir.

Mr. Dar was taken hostage on April 9, while returning from the polling booth after casting his vote in Assembly Elections, to his sister's house, to offer condolences, where bereavement had taken place.

Dar claimed that he was released only after being paraded about 28 kms across 10 to12 villages.

Denying this, the army but admitted that Dar was tied and paraded for 100 meters in a stretch.

As an amateur video of the incident surfaced a few days later, fanning public anger, the government was forced to register an FIR in local police station and set-up an internal investigation inside the Army 'to look into the incident'.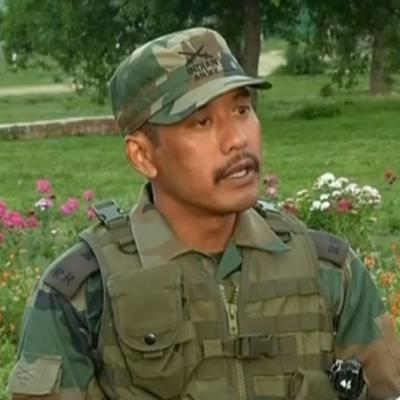 Facing criticism, Major Gogoi defended himself, saying that his act saved the lives of 12 people from a mob allegedly armed with stones and petrol bombs.

Speaking to a select group of journalists at an army camp in Beerwad, the Army officer hailing from Assam said that tying the man to the jeep gave him a "fraction of moments to get out of the place and save 12 (lives)".

Gogoi said he led a team of soldiers after receiving a "distress call" from a polling station in Gultigam at around 10.30 am. "When we reached the area, we saw a large crowd, including women and children… they were throwing stones, some people were even throwing boulders at us from the roof tops", the officer said.

Gogoi then saw Dar 30-feet away and asked soldiers to "catch him". He continued and said that Dar was the "instigator and could have been a ring leader" of the stone-pelters.

Inside the story set-up by the army as an afterthought to cover up the criminal misdeed of its officer, there is not a single piece of evidence to suggest that Dar, a weaver by profession, was part of any stone-pelting mob. Army's claim that Dar was released after being held for 100mts, doesn't find corroboration from the video footage. The street from which the jeep passed, didn't have tall buildings to support the Army's claim that 'boulders were being thrown at them from roof'. Above everything, the jeep itself was a bullet-proof armoured vehicle.

Despite frantic efforts by the Army to set up a foolproof story, number of loopholes, remain still unplugged!

Firstly, How the 'armed mob' let its 'leader' to be simply frisked away by the army? Secondly, why and how would a leader of a 'stone-pelting' mob cast his vote amidst the threats by local militant groups?Thirdly, How did the crowd let the army move on peacefully even after witnessing it's leader's abduction?

Apart from the statements of the victim and the Major, the video clip comprises the crucial evidence that forms the basis of investigation in the case, to show beyond doubt that there was a calculated and clear attempt by the Army to instill fear among the masses. 'Stone Pelting' was an afterthought, taken as a pretext to malign the dignity of Kashmiris, resisting the operations of Indian Army.

All done with rhetoric of democracy, Mr. Dar said that "he is never going to vote again and don't even hope any sort of justice".

The government, however, was prompt to back the erring officer, even without waiting for result of the investigation.

Instead of redress of grievance by punishing the erring officer, there was an organised institutional effort by the Indian state and the Army high command not only to cover-up but justify the brutality committed by the Army.


The Attorney General of India, who is supposed to uphold the dignity of law, himself has defended the shameful act of the Major.

In an interview to PTI, Army Chief Bipin Rawat went on justifying 'why the army is right in awarding Major Gogoi, and about the role of Army which is fighting a 'dirty proxy war in Kashmir'.
Rawat shamelessly claimed that 'a country is doomed when people lose fear of the army'. "I know what is happening in COI (Court of Inquiry). Its being finalized. What do we punish him for", added Rawat.

This only proves, how farcial is the claim of 'impartial investigation' and what sort of 'relationship' exists between the Kashmiris and the Army operating there.

Members of the ruling party BJP, promptly took to social media to threaten a country wide agitation if any action was taken against the Army officer.

Paresh Rawal, film actor and BJP MP, mocking at writer Arundhati Roy for her opposition to Army operations in Kashmir, suggested that Ms.Roy should be tied likewise to an army vehicle and must be used as human shield.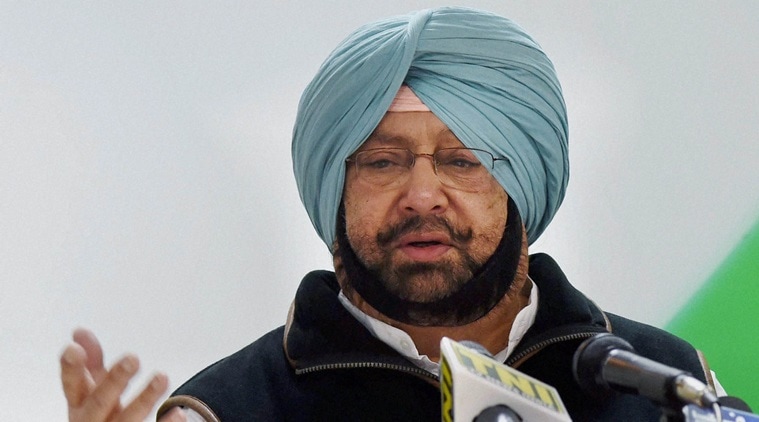 Jumping to the defence of the erring Army officer, Congress praised him for his 'clever act'. Punjab CM Captain Amrinder Singh reiterated his patriotism at a press conference, defending and eulogizing the act, inch by inch. Extending his Party's full support to Army, Amrinder Singh recommended 'rewarding' Major Gogoi.

Stalinist CPI (M) merely condemned both the tying of Mr. Dar to the army jeep and rewarding the officer, but did nothing except appealing to the state institutions which are now under fascist domination.

Looking from the angle of 'law', both national and international, that nation states boast so loud, the matter invites serious concern.

The use of a civilian as a hostage, as 'human shield', is open violation of the 'right to life' guaranteed under article 21 and the liberties under Article 19 of the Indian Constitution.
Alongside, India being a signatory to the to the Geneva convention of 1949, the act is blatant violation of the international law. Though the convention deals with war crimes committed during an international conflict, Article 3 pohibits the targeting of civilians even in the conflicts that are 'not of an international character'.

Similarly, taking of hostages or committing acts outrageous to personal dignity, in particular humiliating and degrading treatments, are prohibited under Article 7 of the convention.

Six weeks have passed since the Army had committed this 'outrageous offence' against the society in general and personal dignity of Dar in particular, subjecting him to "humiliating and degrading treatment", but nothing is done to redress the grievance. Instead, the erring officer who directed the savagery, is commended for award.

In taking Dar as hostage and then justifying it, the Indian establishment has taken hostage the international laws, treaties, conventions, accords and finally the International Court of Justice and has tied them to its jeep of hypocrisy. Side by side to screaming loud for sanctity of international law in Kulbhushan Jahav's case, the Indian state is perpetrator of worst crime in Farooq Dar's case.

The invasion of Iraq by America, Afghanistan by USSR, Kuwait by Iraq despite continuous opposition by the world around, has shown us what sanctity international law and its court has and how the nation states 'respect' it.

Dar's case is only an example among so many and far more grave violations of all human rights and dignity that Kashmiris face everyday at the hands of the Indian armed forces, mostly behind the walls of torture cells and away from the eyes of camera. Inumerable crimes, that include murders, abductions custodial tortures, illegal detentions and frequent rapes and loots, are routine affair that go to discredit of the Armed forces not only in Kashmir but in the North-East, central and southern states also.

Indian armed forces are not alone in committing this sort of savagery upon people. Myriad use of human shields by Israeli Defence Forces in Palestine, by NATO forces and the IS in middle east, by the Talibans in Afghanistan, by the Hezbollah in Lebanon war, by the Syrian armed forces in Syrian Civil war, by Russian troops in Crimean Crisis etc. are wounds on humanity which the nation states have inflicted.

In 1973, India was to hand over 195 Pakistani Armymen, as war criminals to Bangladesh for trial, but both countries settled the matter, subverting the prosecution in advance.

Bourgeois states engaged in war with nationalities within their own frontiers, have even worse track record of human rights violations.

Kashmir today is a showcase of such violations and predatory state violence!

Indian bourgeoisie entrenched in decadent world capitalism, has no respect for democracy or human rights. It is incapable of resolving any democratic task and knows nothing other than violence and repression to keep the genuine aspirations of nationalities under check and control. Only a forcible overthrow of the Bourgeois regime through a workers led revolution can usher in liberation of the masses from the yoke of brutality and infinite violence.